Baby Soft Skin – Cellulite Free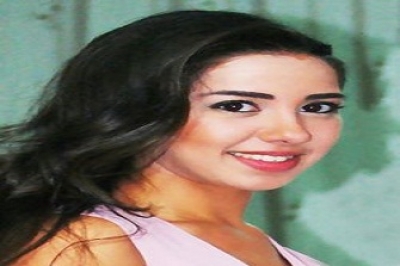 Baby Soft Skin – Cellulite Free
Do not worry, you will not miss the beach nor that cute little black dress you can't wait to wear. All you need is 5 minutes per day and your cellulite will be in the past. Sounds expensive? Well, not at all! You just need to go to your kitchen, open the pantry and you will be able to prepare the best CELLULITE BUSTING BODY SCRUB!
Cellulite is a term used for uneven fat deposits under the skin that cause it to have a dimpled "orange peel" appearance. Cellulite is a common and harmless condition that affects about 90% of women over the age of 30.
It affects both men and woman, regardless whether they are obese or slim.
Cellulite mainly affects women because biologically, stored fat is needed to give females energy to help them through pregnancy and breastfeeding. For women there is almost the inevitability of developing cellulite but the less body fat you have the less likely you are to have cellulite
Ingredients to prepare the body scrub: Good only for one use –prepare every time you want to use it (for two weeks)
¼ cup raw sugar
¼ cup ground coffee
5 tbsp olive oil
3 tbsp almond oil
1 tbsp sea salt (coarse salt)
Blend all ingredients together to form a paste and apply on targeted areas for 5 to 10 minutes while massaging your body in a circular movement after washing your body.
Sugar and salt exfoliate the skin and remove all dead cells and dirt thus allowing for better absorption of vitamins and minerals contained in oils to make the skin softer and hydrated. Coffee grounds are high in antioxidant which prevents heart disease and help fighting cancer, and they also fight free radicals which can damage the skin resulting in wrinkles and age marks.
Not only does this scrub smell like a fresh cup of coffee, but the caffeine in the coffee can and will reduce the appearance of cellulite. It's a win-win! You will see visible improvement within 2 weeks.
Other tips to fight cellulite include:
Drinking plenty of water – aim to have 8 to 10 glasses / day especially during summer season
Eat foods rich in CLA (conjugated linoleic acid) which is found in eggs, meat and skimmed milk
Eat fruits especially grapefruit, oranges and all citrus fruits which improve blood circulation leading to less cellulite
Drink green tea – it accelerates the metabolism allowing you to burn more fat (aim for 2 to 3 cups per day to have these benefits)
Eat broccoli – it inhibits cellulite from forming by protecting the collagen in your skin
Try to squeeze in some physical activity – at least 30 minutes per day, three times a week