Al-Muntada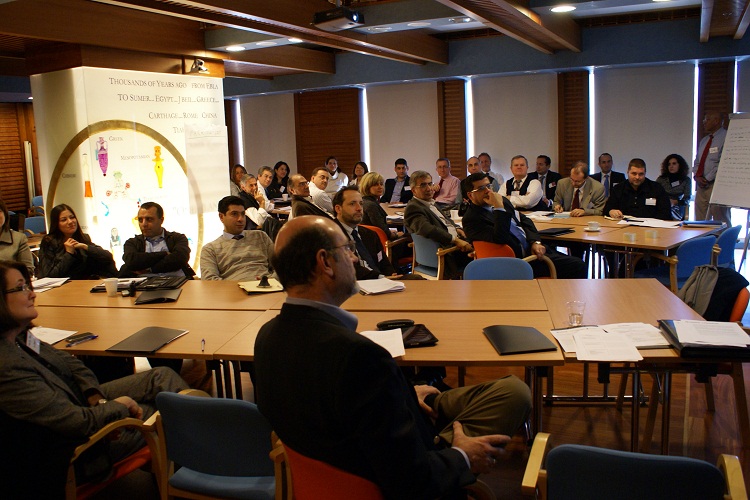 Information International is located on the 4th floor of Al-Borj building in Martyr Square. It extends over 660 m2 of private offices, meeting rooms and a well equipped conference room (Al-Muntada) with highly equipped audiovisuals and video conferencing facilities.
Al-Muntada is used for conferences, meetings, workshops and training space as necessary. It can accommodate up to 120 people.
The idea behind "Al-Muntada" is to create a space where Lebanese and foreign committees and organizations, can express themselves freely - whether to debate a certain issue or to organize a workshop or training. It is meant to be a podium to express ideas and to hold conferences, serving the Lebanese society's best interest and aiming at improving the life of the citizens.
Al-Muntada is also available for rent. For more information contact us.
Our fully equipped conference hall is for versatile meetings and breakout sessions, it includes:
• Video Conference System (2 cameras)

• Projector

• Satellite Cable Tv

• DVD Player/Recorder

• VHS Player/Recorder

• Wireless Internet

• Sound System + Microphone

• High-Definition Multimedia Interface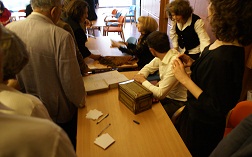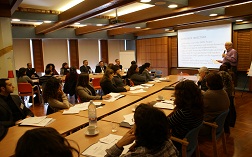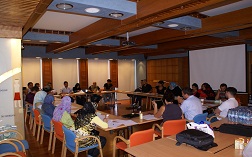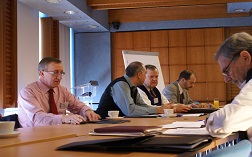 ---